Monday
In the morning I received a surprise from LinkedIn Learning 🙂 They sent to me a flowers bucket because of my sickness. Thank you very much!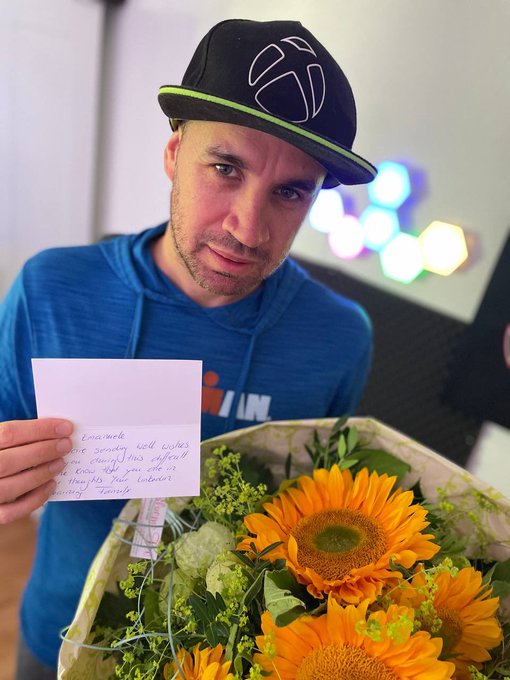 https://twitter.com/kasuken/status/1549000360534151175?s=20&t=Q1W-mFwL0nRUGliG1x7b3w
In the morning I was full of power and I wrote 6 scripts for LinkedIn Learning (almost 7). Good impressions.
In the afternoon I updated one of my project on GitHub called stone.css. I received an issue with an improvement and I did it. You can find the project here: https://github.com/kasuken/stone.css
Before the end of the working day time I scheduled some activities after vacation about side business.
Mood: 🎉
Tuesday
Full of energy also this morning. I started the morning to finalize two scripts for LinkedIn Learning. I changed my habits and I went to the gym at 09:30 to 10:30 and when I came back at home office, I started to work again on Red Origin. I try to automatize the deploy in production environments for customers (and also for our environments). At lunch I launched a network assessment with Network Guardian for the same customer as last time, because during the report creation we found some weird values. We want to be more sure that these information are right and not for some issues on the network.
I did a call in the afternoon to reschedule our activities based on my actual capacity. I will work hard again after my vacation, in two weeks.
Mood: 🙂
Wednesday
In the morning I retrieved all the reports from Network Guardian from a customer… and I sent them to my colleagues for creating a report with PowerBI. The report creation is automated as well, but I don't know how it works. 🙂
I sent out sessions proposal to at least 5-6 events that will be live from September to November. One is just confirmed! 🙂 and it's about GitHub Codespaces!
I will wait for the others.
Fighting with the Red Origin deploy on Azure… 🧑‍💻
Mood: 🙂
Thursday
Today I worked a lot on Red Origin and I finalized one of the last chapters of the book about Minimal API that should be published in the next october!
https://www.packtpub.com/product/minimal-apis-in-asp-net-core-6/9781803237824
Mood: 🎉
Friday
Short week because since today I am official in vacation until 7th of August 🙂
Mood: 🎉